RAW King Size Slim Organic Rolling Papers | 50 Packs of 32
RAW King Size Slim Organic Rolling Papers | 50 Packs of 32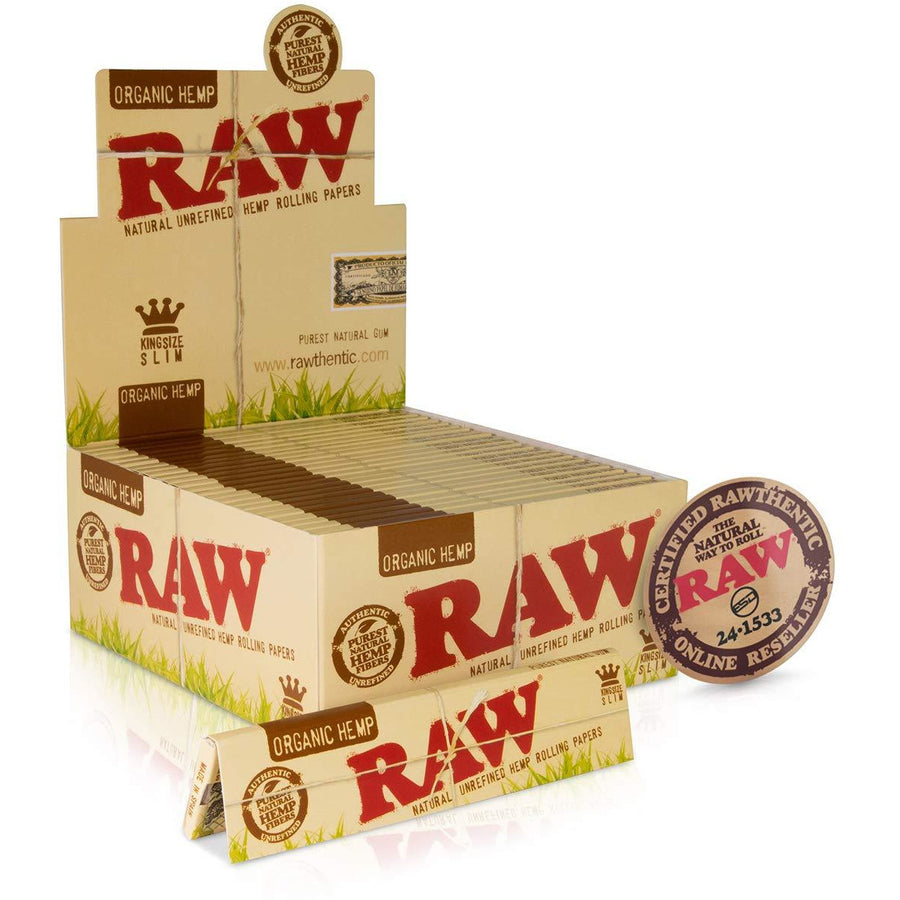 RAW ORGANIC HEMP KING SIZE SLIM PAPER (50)
Genuine | Contains Copyrighted ESD Certified Authentic Online Reseller Sticker Seal issued by RAW.
Full Box Contents | 50 Packs, Each Containing 32 Leaves per Pack = 1,600 Leaves Total.
Masterfully Crafted From Unrefined, Pure Hemp with no Added Chalk or Dyes.
Made Using a Special Pure Water Method Giving a Thin Light Tan Paper that Burns Extra Clean and Slow.
Each Paper Contains a Unique Watermark Imprint to Prevent Runs and Maintain a Smooth, Even Burn.